Hampton's Style Expert
Here to think outside the box
Natalee Bowen The West Australian
Tuesday, 28 August 2018 11:13AM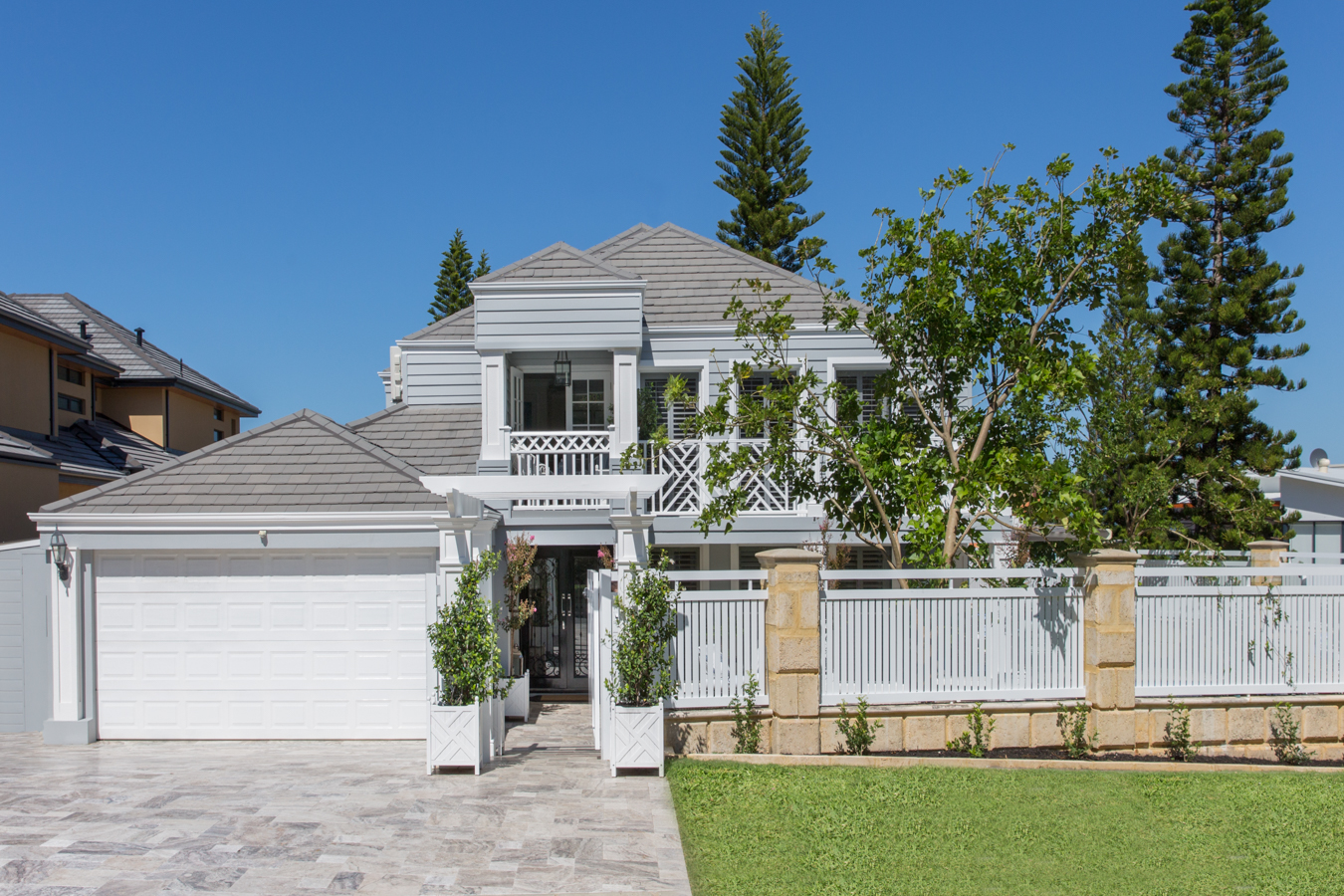 New Homes gets to know Perth-based Hamptons style expert Natalee Bowen, who will contribute a monthly column in the West Australia on all things style and Hampton's.
I am really looking forward to sharing my passion and knowledge of interior design with everyone here in Western Australia. After living overseas and interstate, it is great to be back creating beautiful homes within my own home town. For me, Perth has the most beautiful coastline and I couldn't wait to create my dream home along it.
About me
I grew up in Perth as a daughter of a builder, so it was my destiny to fulfil a dream of creating beautiful homes. It has been an incredible experience working and living away from home, but Perth is where my heart is and has always been.
I have now been in the industry for more than 20 years and our company, Indah Island, has been commissioned both internationally and within Australia. As a Scyon Walls ambassador, I have spent the last few years travelling around Australia presenting new and inventive ways to create the Hamptons look to builders and high-profile clients.
Our work has been featured in many magazines, social media and TV programs such as Dream Homes, Ready Set Reno, Luxury Homes Revealed, Best Houses Australia and Through the Front Gate, and viewed by more than 40 million people in America.
I am also the Interior Designer for the new TV show Open Homes Australia, on which we share designer tips and tricks, take people through products and experiences, new trends and design ideas. Our latest media viewed was the television show Ready Set Reno, where we took people through the journey of renovations from start to finish.
Having designed homes across Australia and internationally, transforming my own Perth residence has been one of my favourite projects. It was finally a chance for the designer to become the client. It was great to experience the entire renovation of our family home and see it through the client's eyes. It can a be messy and noisy experience, and a long and tedious ride, but in the end, the results are amazing and worth every second.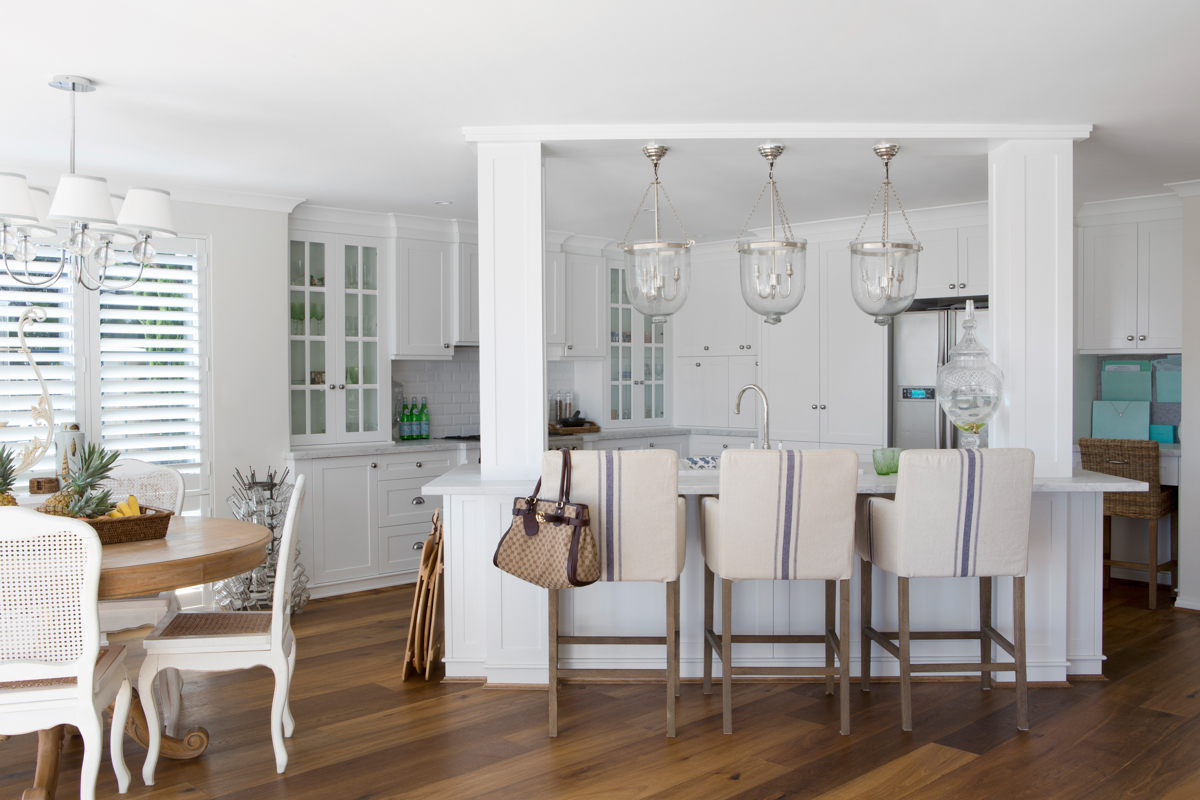 Telling your story through your home
With an all-inclusive approach to design, I work on new builds, renovations, interior styling and custom furniture design. Indah Island is known for its classic Hamptons style with a Caribbean twist. This aesthetic first emerged for me after I visited the United States for a holiday. The Hamptons and Cape Cod housing is so beautiful architecturally, and the furnishings are divine. After visiting I realised this was the look I had always emulated. These elements are what makes the Indah Island design aesthetic stylishly classic and timeless. However, the Hamptons can be such an overused cliche in Australia. The real look is in how you bring it all together.
There are many styles within the American classic, such as the glamorous Manhattan look, through to the traditional/classic beach vibe. A mansion appearance, to a typical home atmosphere, can be styled with this look. Although people know the term 'Hamptons', it doesn't always have to be so strict, it can be used within a variety of different styles. Generally, what people are after is a classic/timeless look and a holiday feel. Your home should be your sanctuary – your place of respite. You ought to love every single nook and space, every room should tell your story; your travels, your life and your family.
A designer at your fingertips
As an interior designer and project consultant, I am there to think outside the box. My job is to be the advice-giver and problem-solver. As a client, you don't want to be asked questions you don't have the answers to, make decisions you're unsure of or to walk through your home and realise it's not what you wanted. A designer saves a lot of heartache and money in the long run.
These days I find the consumer to be savvier than ever. We are exposed to so many creative minds and ideas via social media, which can sometimes be overwhelming, so I am here to help you navigate the who, where and why in the interior design world. There is no limit to design, and I love to explore all avenues to create beautiful spaces. Living in WA doesn't limit us to what is here, in fact, it allows us to be more creative and explorative, as it isn't always at our fingertips.
On this journey, I will share my tips and tricks on how to successfully create your dream home. I want you to revel in the excitement of building, renovating and styling your own dream home, as I do with our Indah Island clients.