Perth's brand new luxury destination venue
When you dream of a Hamptons wedding, you instantly think of a luxurious atmosphere and a resort style experience. But this is not a genre of venue that has been readily available to Perth's wedding and event industry… until now!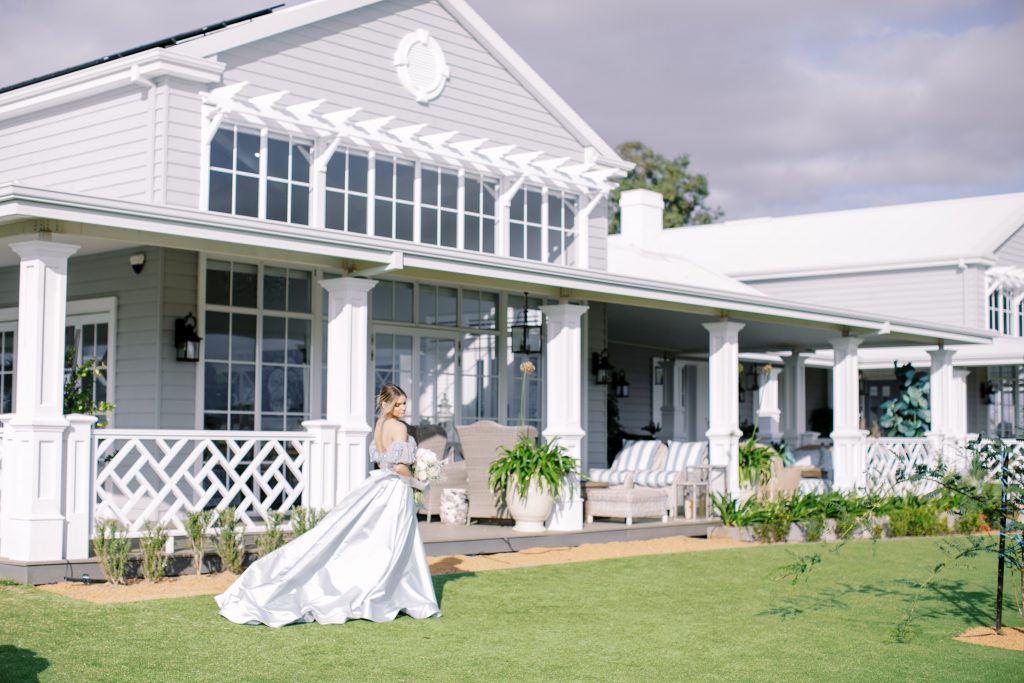 The Hamptons Farm Estate is truly unique. With its classic American exterior, its delightful touch of the Bahamas in Natalee Bowen's interior styling and its heritage elements from the original homestead, you'll be completely mesmerised.
Sitting upon our beautiful West Australians rural landscape, this Estate transports you to the Hamptons with its soaring white ceilings, traditional design with eclectic styling, while offering breathtaking outback views.
As a wedding and event venue, The Hamptons Farm Estate offers a serene environment and a unique experience. This was the concept for our branding photoshoot with the beautiful and talented Katie Grant. Katie's photography is renowned for her soft romantic style, and she has been internationally published in Vogue, BRIDES, Harper's Bazaar, Martha Stewart Weddings, Once Wed, Style Me Pretty, Green Wedding Shoes, White Magazine, European Wedding Guide, Hello May Magazine and countless others!
Our vision for this shoot included dining tables that were whimsical, layered, and still resonated with Indah Island's style.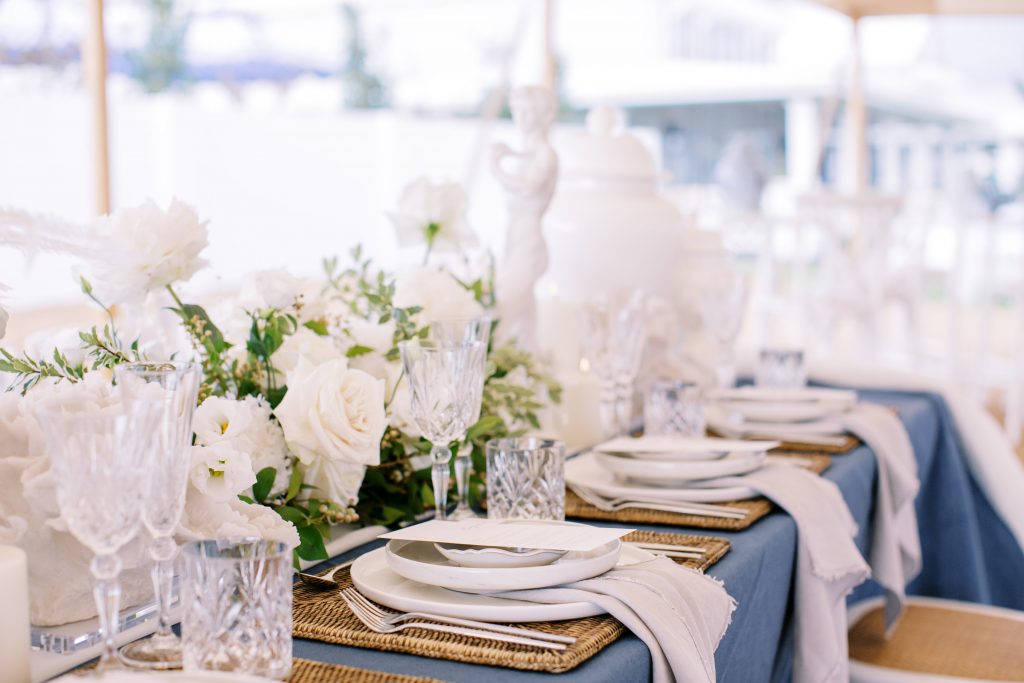 In partnership with TP and Co, you can experience an iconic Hamptons wedding with your reception in their breathtaking Sperry Tent. Stunning floral art from Poppy's Flowers set the scene, surrounded by Indah Island's white coral, marble statues with layered candles. Our alternative round dining set featured Indah Island's iconic blue linen dining chairs, a delightfully patterned tablecloth and giant clam shells adorned with peonies and soft florals centred the look. Dinnerwares and crystal glassware were contributed by Side Serve, and romantic vintage style menus from Papelle Stationery.
In addition to Indah Island's classic verandah lounge sets, Heart Strings Hire & Style provided the all-time-favourite cross back dining chairs with matching bar stools. Their panelled bar was layered with Indah Island's blue and white ginger jars and their white rattan bar was ideally located in our Outdoor Entertaining area, accessorised with decadent glassware and oceanic features.
Our breathtaking brides were dressed in white by Made With Love Bridal, and a truly unique couture gown of light blue silk and hand sewn details was showcased, courtesy of Brides By Design in Mt Lawley. Their exquisite make-up and hair were artistically arranged by MUA extraordinaire, Connor Adams.
We are overjoyed to be able to offer this unique location as a luxury destination venue. Our Wedding Open Day will be a grand showcase of everything our venue offers for events and accommodation. Register your attendance to our Open Day here.